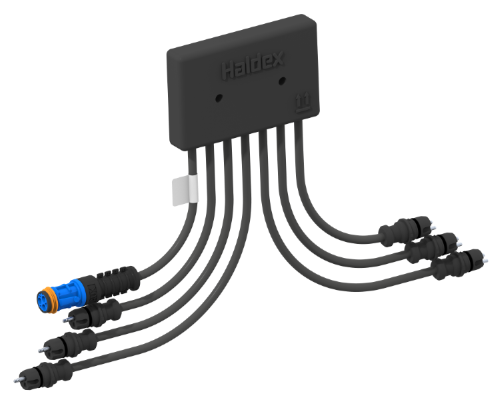 The HALDEX Lining Wear System (LWS) is a device that allows multiple Pad Wear Indicators (PWI) to be connected to a single analogue input on the EB+ ECU.
The EB+ Lining Wear device can be installed on all types of towed vehicles where provisions are made in the brake pads.
The product provides lining wear indication when the pad reach the minimum lining thickness, without the need to remove wheels as required on disc brakes.
This information can be shown on the EB+ Info Centre or DIAG+, as well as on InfoPoint or a separated warning lamp on the trailer.
The driver is in any case warned on the dashboard, each time he switches power ON, or continuisly below 7kph.
How can I install this system on my vehicle?
Which components to use if I want to retrofit my trailer with LWS?
Follow the links below to reach the answers!