How to install the system is explained step by step in the Installation Guide that you can download from the Documentation page.
Lining Wear Sensor is connected to EB+ ECU and need to be configured with DIAG+ Software, see the EBS systems Documentation page to download DIAG+ Operator's Guide.
Below, find how to install the LWS on the chassis.
The LWS assembly must be mounted vertically. The assembly should not be in direct spray or splash water area and should be protected against high pressure cleaning.
The cables going out from the overmolded LWS assembly have to be routed and fixed without any constraint.
EB+ Lining Wear assembly shall be mounted directly to a rigid part of the vehicle structure.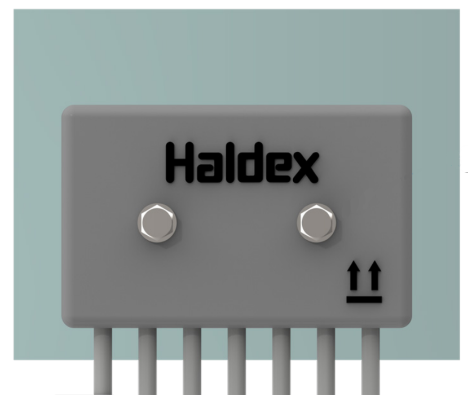 Fixing method
2 x M6 bolt and self lock nut with flat washer
Tightening torque : 2.5 - 3.0 Nm.
Any additional bracket design to be as rigid as possible.
The EB+ Lining Wear assembly bracket to be in full contact with the LWS body.


Mounting bracket flatness to be not more than 0.5 mm deviation from its true plane i.e. the surface must lie between two parallel planes 0.5 mm apart.
Position EB+ Lining Wear assembly as high as possible in the chassis to provide as much protection to the assembly from direct spray and other road debris.
Care should be taken to provide reasonable access to the EB+ Lining Wear assembly for replacement.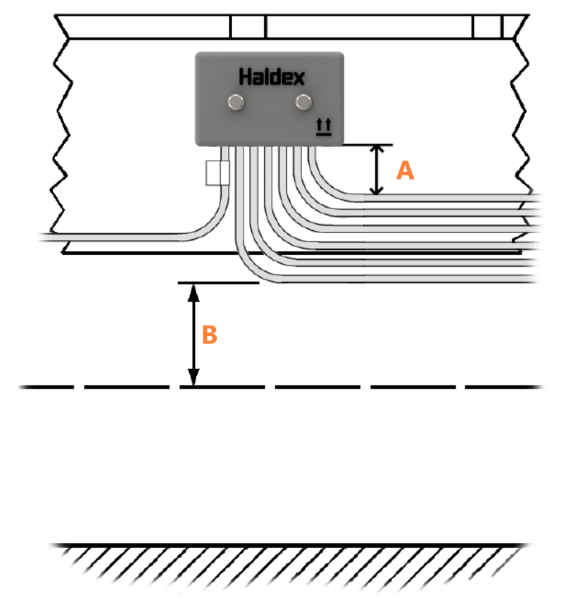 A = Allow distance of 40 mm before bending of cables
B = Assembly to be above axle centre line.
B = To be as high in frame as possible.