The kit, cable and accessories in this page are needed for your application.
Installation Guide and Equivalence report are available in the Documentation.
36 U-ABS braking system schematics are available here.
U-ABS kit(s) for your application
950 364 828 U-ABS 2S/2M kit
This kit includes the following parts :
950 364 829 U-ABS 3M extension
This kit includes the following parts :
Power cable for your application

ISO 7638 plug for trailer
U-ABS Power-A plug
5 pins
Additional parts for MGX retrofit
The MGX MCER valve originally include the automatic emergency braking function. When installing a new ABS system, you must install a Relay emergency valve to realise this function.
351 008 122 Relay emergency valve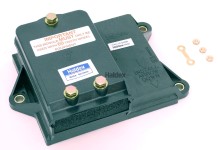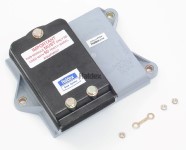 MGX-2 (Black) and MGX-2E (Grey) were equipped with 45 or 60 teeth exciters:
U-ABS system is compatible with 60 teeth exciters up to 420mm tyre dynamic radius.
If 45 teeth exciter or 60 teeth with dynamic radius over 420mm, exciters need to be replaced with 80/100 teeth!
The sensors provided in the kits could require a new sensor bracket on the axle!