It all started in 1887 with Halda which was making beautiful clocks. In 1916 Axel Djurson founded Svenska AB Bromsregulatorer (SAB) in Malmö, Sweden. The patent for an automatic brake adjuster for trains was filed. Over the years SAB became one of the world's most distinguished and leading suppliers of brake systems for trains.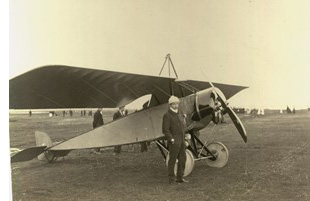 About the same time, the famous aviator, Enoch Thulin, founded the company Thulinverken in Landskrona, Sweden. They developed and manufactured aircraft engines and cars. Thulinverken became an important subcontractor to SAB and was later acquired.
In the 1920s, taxameters were manufactured under the name of Haldex. This division was also acquired and this is how the name Haldex came into the group. The name change to Haldex didn't take place until 1985 though.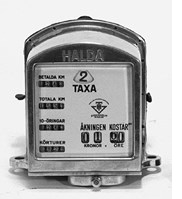 It was in the 1960s that the foundation to what we call Haldex today was laid. In 1962 SAB started a development project to see how they could transform the brake adjuster for trains to road vehicles. There is no doubt that this project was a great success. Today after 50 years, the brake adjuster is still the global market leader with more than 75 million brake adjusters being produced.
The Air controls product range was added in 1998 with the acquisition of Midland Grau.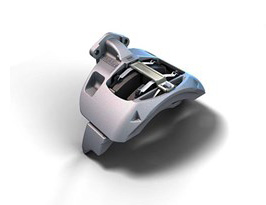 One of the most important milestones in recent year is the split of the company in 2011. Prior to the split Haldex had four divisions. The hydraulic division was turned into a new company called Concentric. The traction division with the all wheel drive for passenger cars was divested to BorgWarner. And the spring wire division (Garphyttan) was sold to Suzuki Metal. The division with brake and suspension systems for heavy vehicles remained as Haldex. And that is the business we know today.
In 2014, we had a number of successful product launches: - DualDryer, an air dryer with a dual dryer system was launched in North America. - The improved palm coupling, Protect-O, which automatically closes to protect the coupling from dirt and water.
This year one of our major customers signed a partnership agreement for the Modul-T disc brake, resulting in a multi-year agreement for disc brake supplies. We also produced the 500 000th Modul-T disc brake, and celebrated 10 years in Hungary.
In 2015, we opened a new R&D center at the MIRA Technology Park in Hinckley, UK.
2016 was a great year for Haldex' ModulT Air Disc Brake: We introduced it in North America, and could celebrate that we had produced one million ModulT Disc Brakes. At the IAA Commercial Vehicles Show in Hanover, Germany, Haldex also had a world debut with the lightest disc brake on the market thanks to the ModulT Air Disc Brake for truck and trailers.