Management guru Peter Drucker once said "Culture eats strategy for breakfast", and we at Haldex hold this to be true. Everything starts with our culture: our attitudes, beliefs and actions. Once they are established, we know how to execute on the strategy.
First of all, all Haldex employees must embrace our core values, since these are the start of everything we do:



Once the core values are there, we can focus on how we actually do business. At Haldex, we do this via our 5 Cs:
Connect: Work to connect the dots within our company. Once you know how we work, you can see clearer how you can contribute.


Communicate: We always strive to keep our communication open, transparent and active.


Collaborate: We reach success through team work, instead of individuals running in their own directions.


Coach: We strive to help each other in order to move much further together.


Create: We always challenge the traditional way of doing things. If there is a smarter way of doing business, we should see if it suits us.
We measure all our employees yearly, based on these 5 Cs. This means that we place high expectations on our coworkers, but also that we present rich possibilities to grow professionally in a sound environment.
---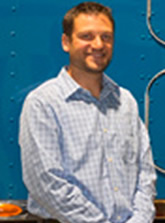 "Working within the Haldex R&D department provides a unique atmosphere to exercise creative thought and grow in leadership competencies. The relatively smaller size of the Kansas City office affords opportunities for immediate, positive impact within the engineering environment. Yet, the company's global footprint provides a breadth of experiences which continue to engage me in technical thought and collaborative problem solving."
Brian Marshall
, R&D Manager
, Kansas City, USA