Offset Arm - Manual Brake Adjusters
products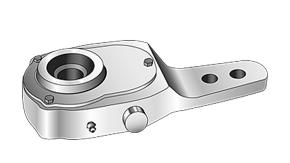 Offset Arm - Manual Brake Adjusters
Offset Arm - Manual Brake Adjusters
Ductile iron.
20,000 Inch Lbs.
Bushed arm holes.
Permanently lubricated, yet are equipped with zerk fittngs for optional lubrication.
Positive lock mechanism is protected from rust and corrosion by plating and shaft sealing.
Assemblies are plated to provide superior rust protection.
Notes
Unit is to be mounted with adjusting nut away from push rod only.