FFABS Installation Kit
Part no. AQ961404
item status Active
Product line Haldex
2S/1M Kit
New Trailer Placement
PLC Select ECU Design
FFABS Valve Type
Reservoir Mount
Control Port (1) 3/8"-18
Emergency Supply Port (1) 3/8"-18
Complies with the March 2001 PLC4 Trucks industry.
Kit includes detailed instructions for installation and maintenance.
Notes
AL301220 junction cable needed for PLC 6S/4M multiple systems.
Most ABS maintenance involves Wheel-end Sensors. Haldex recommends that Wheel-end Sensors be replaced when replacing or upgrading the ABS system.
Technical specs
| | |
| --- | --- |
| ECU/Valve Number | N9001JB |
| Valve Number | N4306JD |
| Valve Specifications | 4-Port FFABS Valve - Spring Brake Priority |
| Kit Contents other than Valve/ECU Assemblies | (1) 6.0M Power Cord Extension, (2) 2.5M Sensor Extensions |
| ECU Design | PLC Select |
| Valve Type | FFABS |
| Voltage | 12V |
| Reservoir (1) | 1/2" / 34" Nipple |
| Control Port | 3/8" (1) with Filter |
| Delivery Port | 3/8" (4) |
| Spring Brake Port | 3/8" (4) |
| Supply Port | 3/8" (1) with Filter |
Related aftermarket part(s)
Part No

AQ961404 - 2S/1M FFABS Valve Kits for Multi-Axle Applications
Haldex OEM/OE
Haldex aftermarket product

AQ961404 - 2S/1M FFABS Valve Kits for Multi-Axle Applications

Haldex related part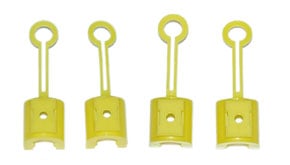 Tractor and Trailer ABS Retainer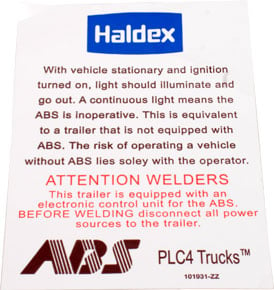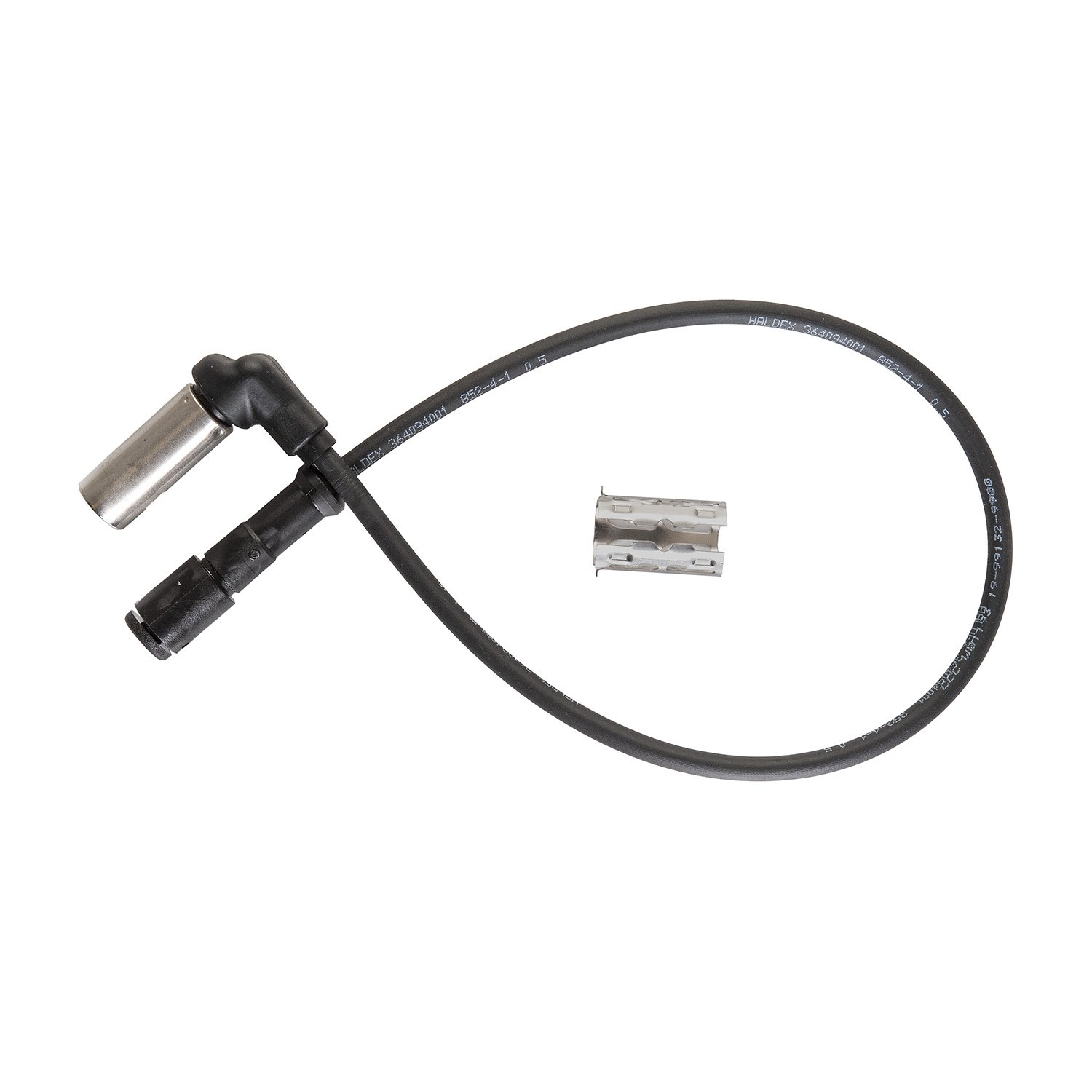 ABS 90° Sensor Body with Clip
Production cables are identified with a tape applied OE part number.
Longer lengths may be used; secure excess to trailer.
Sensors supplied with A59512309 (OEM #059512309) Retainer Clip.
Notes
Referenced OEM Part Numbers do not include Sensor Retainer Clip (AL59512309/059512309).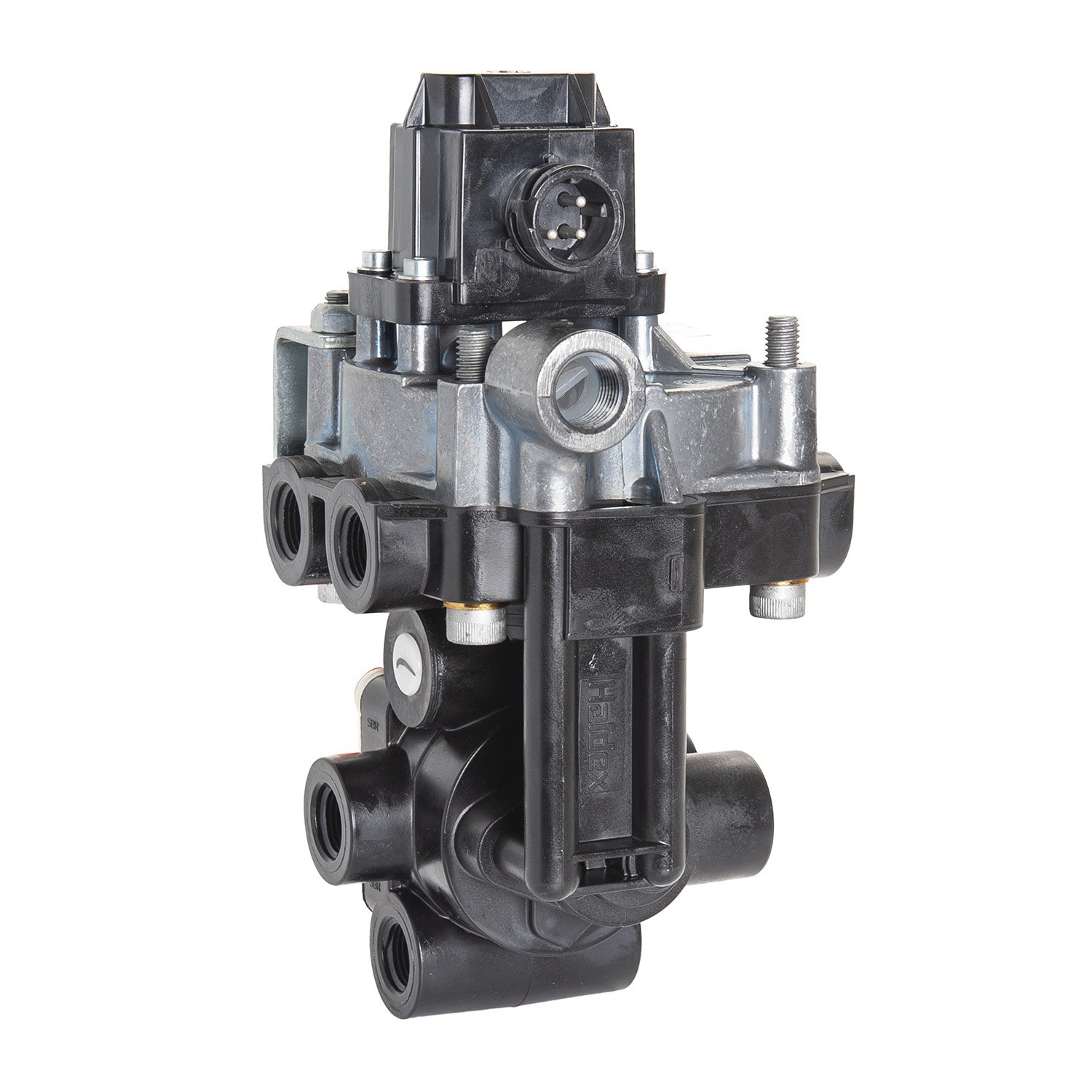 FFABS Valve
Patented FFABS Valve with integral Spring Brake Control function
Pre-installed Reservoir Nipple with swivel and lock-nut feature assures easy serviceability
FFABS Valves are standard with filters in both the Control and Supply Ports
Production part number is embossed on metal tag
Notes
ECU and bracket may need to be transferred from existing valve.
PLC Select 1M ECU
Wheel-speed Sensor and Trailer Power connects directly to ECU - no intermediate cables required
Single fastener design assures easy serviceability
Potted ECU Enclosure provides excellent protection from the environment
PLC Select 1M supports all 2S/1M apllications
Notes
PLC Select 1M Kits are available to upgrade earlier generation ECU platforms.
Post October 09 SKU# incorporates DIN style Solenoid Cable.
Post October 09 SKU# shipped with Adapter Cable for pre-DIN ABS Valve and hardware items for 1M ECU's.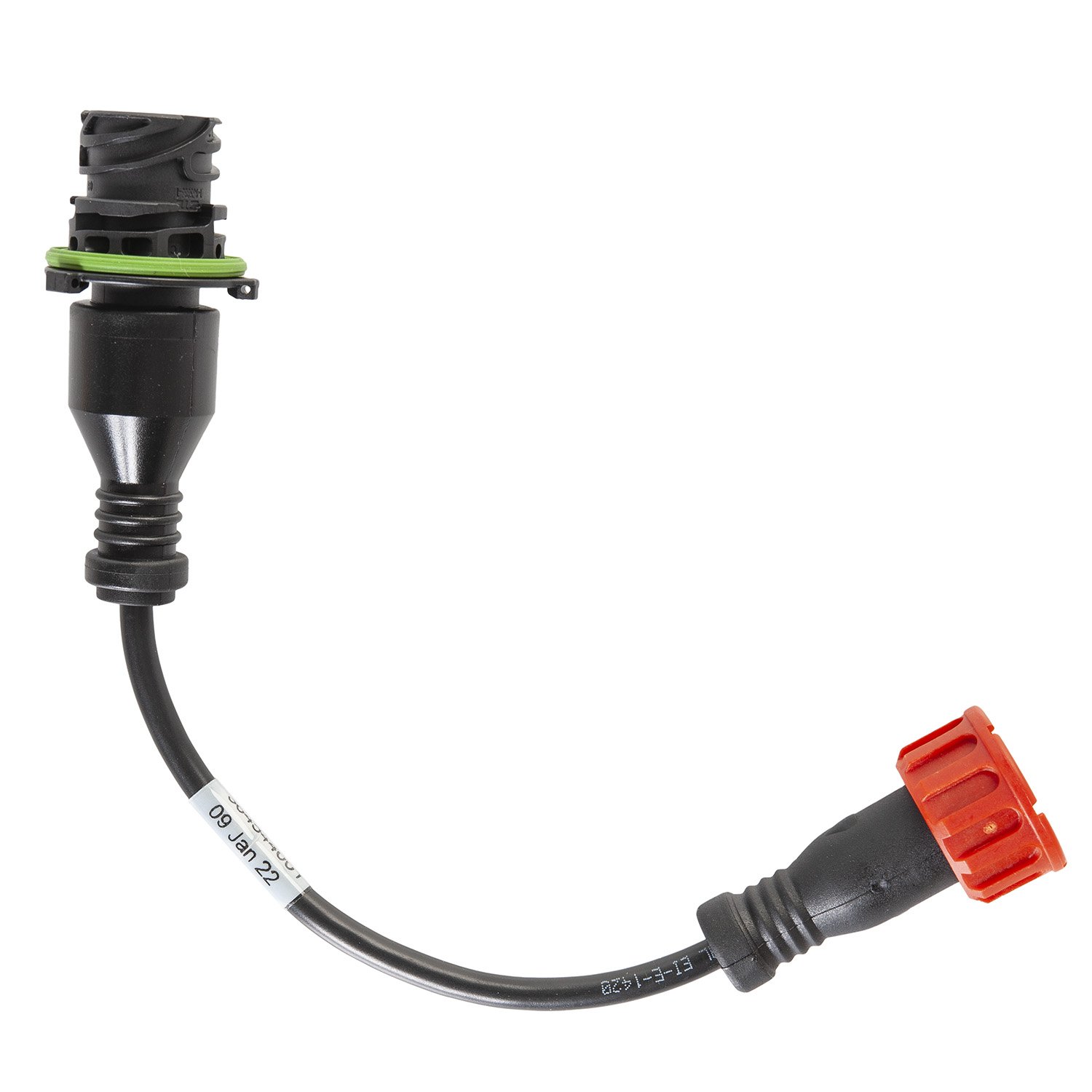 ABS Adapter Cable - DIN ECU to pre-DIN Solenoid
ABS Extension for Sensor Cable Lead
Use universally with any Haldex Sensor or Sensor Extension to accommodate required length
Use in conjunction with 0.5m Sensors to interface with the ECU (or Loom) connections OR with the longer Sensors to gain additional length in special applications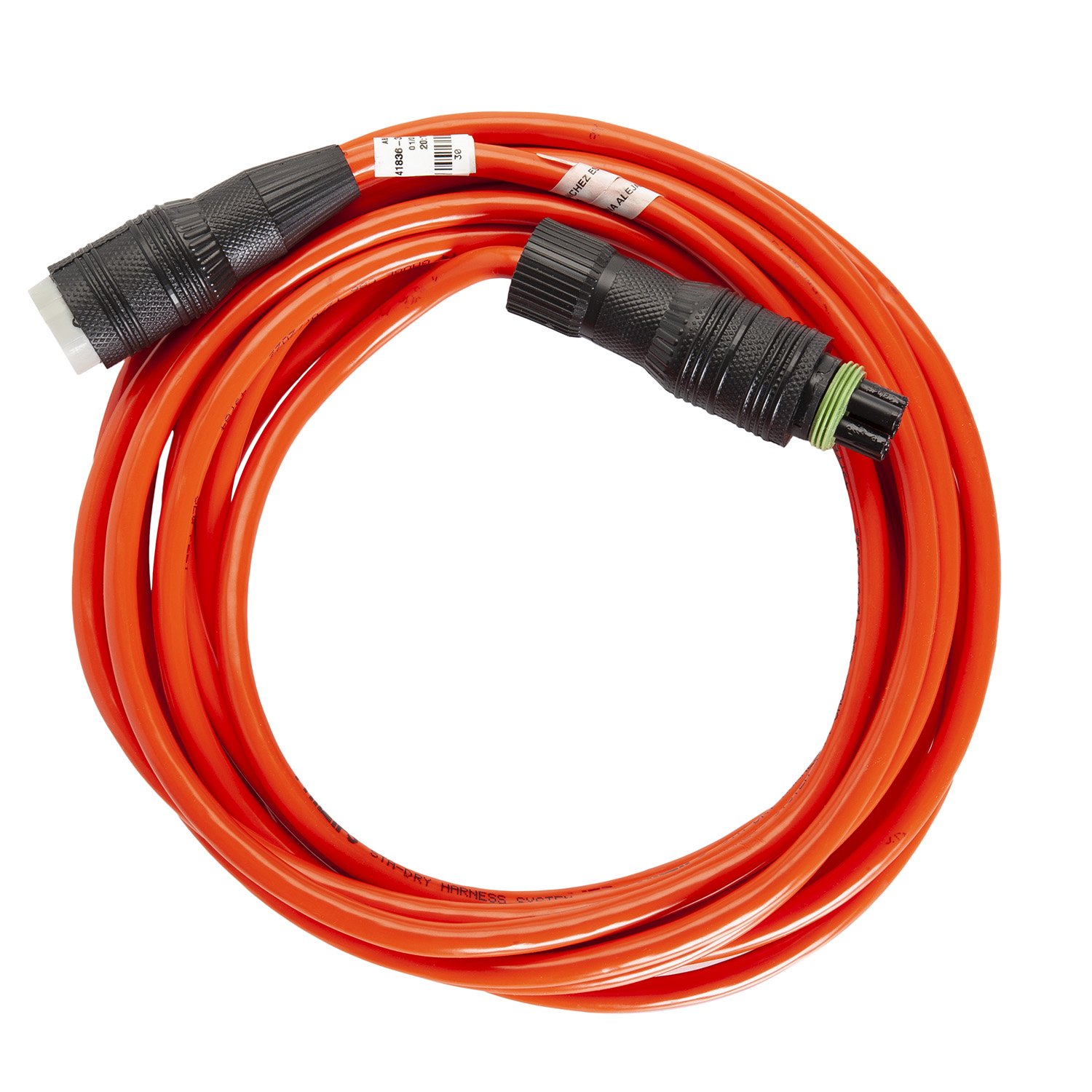 Trailer ABS Power Cord Extension
Over-mold design introduced 3Q2009
ECU end includes over-molded industry 5-Pin female Connector
Trailer Power end includes over-molded industry 5-Pin male Connector
Notes
Use Power Cord Extension when Trailer Power Cable is too short to reach the ECU 5-pin Connector.
Haldex PLC Select ECU platform design permits elimination of a Power Cord Extension.
Typical - AL919903 Shown
Sensor Clip for ABS ECU - "Blue"
Note: 4S/2M and 2S/1M ABS ECU