AirPower Line
Part no. BE27207
item status Active
Product line Midland
3-in-One AirPower Line - 20 ft.
Service Air Line
Emergency Air Line
7-Way Plug ABS Power Line (Green)
Enclosed in heavy duty, beveled edge, spiral wrap
Approximate Weight: 22.3 lbs.
Notes
Hanger Bracket Mounting Assembly (Part # 11615) included for easy suspension.
Red and Blue Grips for easy identification and gladhand connection.
Air lines have swivel fittings at tractor end for quick installation.
Power line is fully ABS compatible.
Related aftermarket part(s)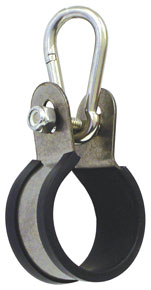 Hanger, Stainless Steel used with 3-in-One AirPower Lines
Approximate Weight: 0.30 lbs.