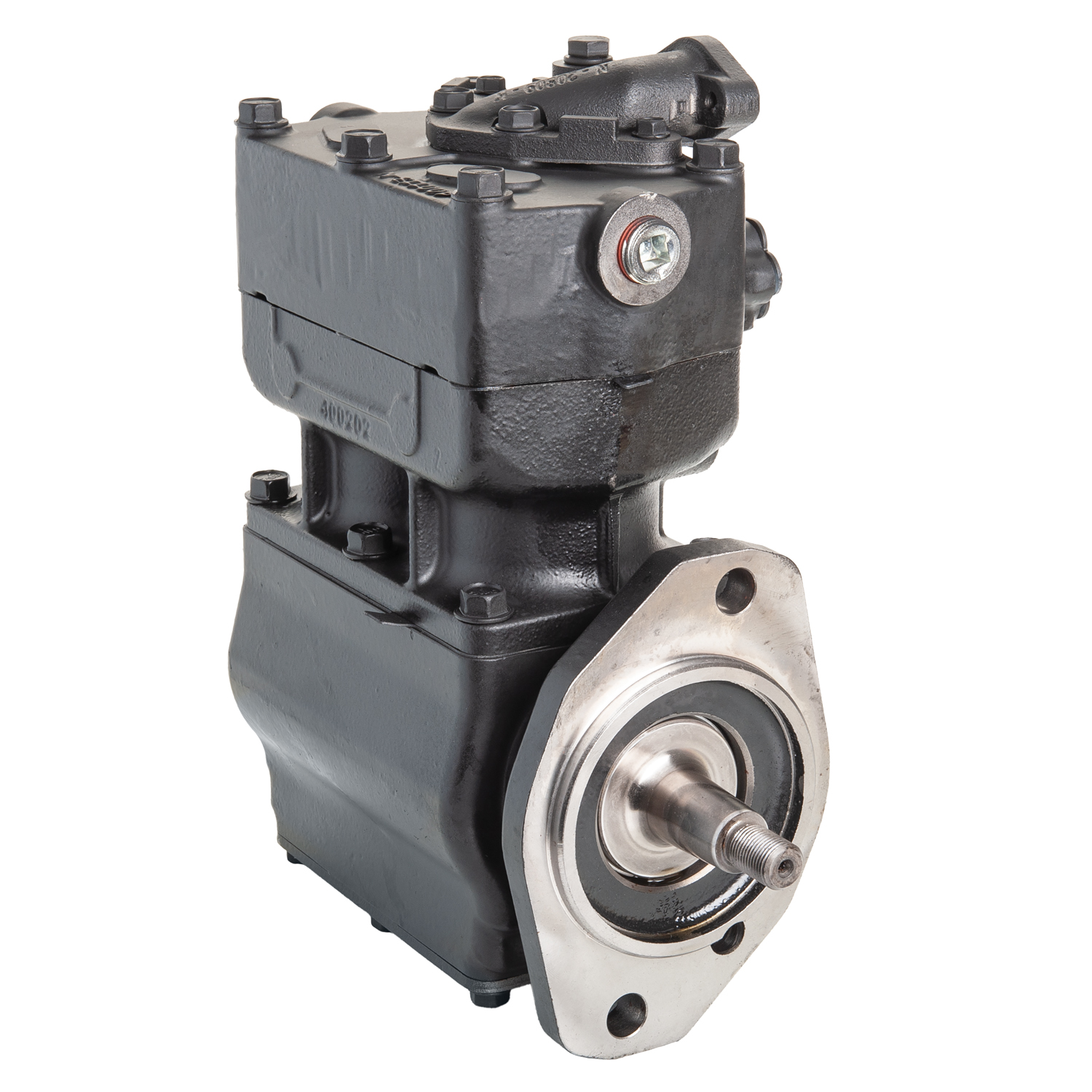 EL1300 Compressor
Part no. EL13220
item status Active
Product line Haldex
Remanufactured Cummins 2-Hole Flange Mount, Tapered Shaft
Flange Mount, Gear Drive
Flange Discharge Type
Side Oil Feed
Flange Oil Drain
Water Cooled
Overall Height: 12.51 in.
Overall Width: 7.66 in.
Overall Length: 11.80 in.
External Shaft Length: 2.23 in.
Approximate Weight: 50 lbs.
Notes
Orientation viewed from front.
Changeover/Installation Instructions - L31050
Service units are furnished without governors and manifolds and may require head rotation and end cap rotation before installation or changeover.
Service units require the purchase of thru-drive kit SN3072BW for thru-drive applications.
Thru-drive units must not exceed 65 ft. lbs. of transmitted torque.
Torque Nut to 80-100 ft. lbs.
Compressor Head Torque Values: 18-22 ft. lbs. Re-torque to 27-33 ft. lbs.
Include installation gaskets.
Technical specs
| | |
| --- | --- |
| Head Rotation | Right |
| Core Group | 1300 |
| Notes | Thru-Drive |
| Overall Height | 12.51 in. |
| Overall Width | 7.66 in. |
| Overall Length | 11.80 in. |
| External Shaft Length | 2.23 in. |
| Bore Diameter | 2.75 in. |
| Stroke | 1.50 in. |
| Rated Displacement | 13.0 CFM @ 1250 RPM |
| Approximate Weight | 50 lbs. |