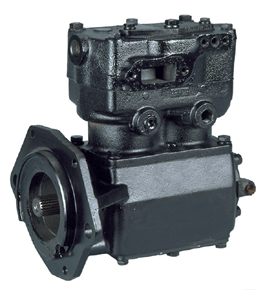 EL1300 Compressor
Part no. EL13151RX
item status Active
Product line Reman
Remanufactured Caterpillar Flange Mount - CoreFree™
Head Rotatable
Top/Flange Discharge Type
End Cap Oil Feed
Flange Mount, Gear Drive
Flange Oil Drain
Spline Shaft
Water Cooled
Turbochargeable
Overall Height: 11.62 in.
Overall Width: 8.34 in.
Overall Length: 10.93 in.
External Shaft Length: .72 in.
Approximate Weight: 51 lbs.
Notes
Orientation viewed from front.
Changeover/Installation Instructions: L31037
Service Units are furnished without governors and manifolds and may require head rotation and end cap rotation before installation or changeover.
Torque Nut to 80-100 ft. lbs.
Include installation gaskets.
Technical specs
| | |
| --- | --- |
| Head Rotation | Right |
| Block Rotation | Right |
| Application | Caterpillar 3306 Engines , Spline Shaft |
| OEM Part Number | NT7015B Exact Replacement |
| Overall Height | 11.62 in. |
| Overall Width | 8.34 in. |
| Overall Length | 10.93 in. |
| External Shaft Length | .72 in. |
| Bore Diameter | 2.75 in. |
| Stroke | 1.50 in. |
| Turbo-Charge Pressure | 35 Max PSI |
| Rated Displacement | 13.0 CFM @ 1250 RPM |
| Approximate Weight | 51 lbs. |