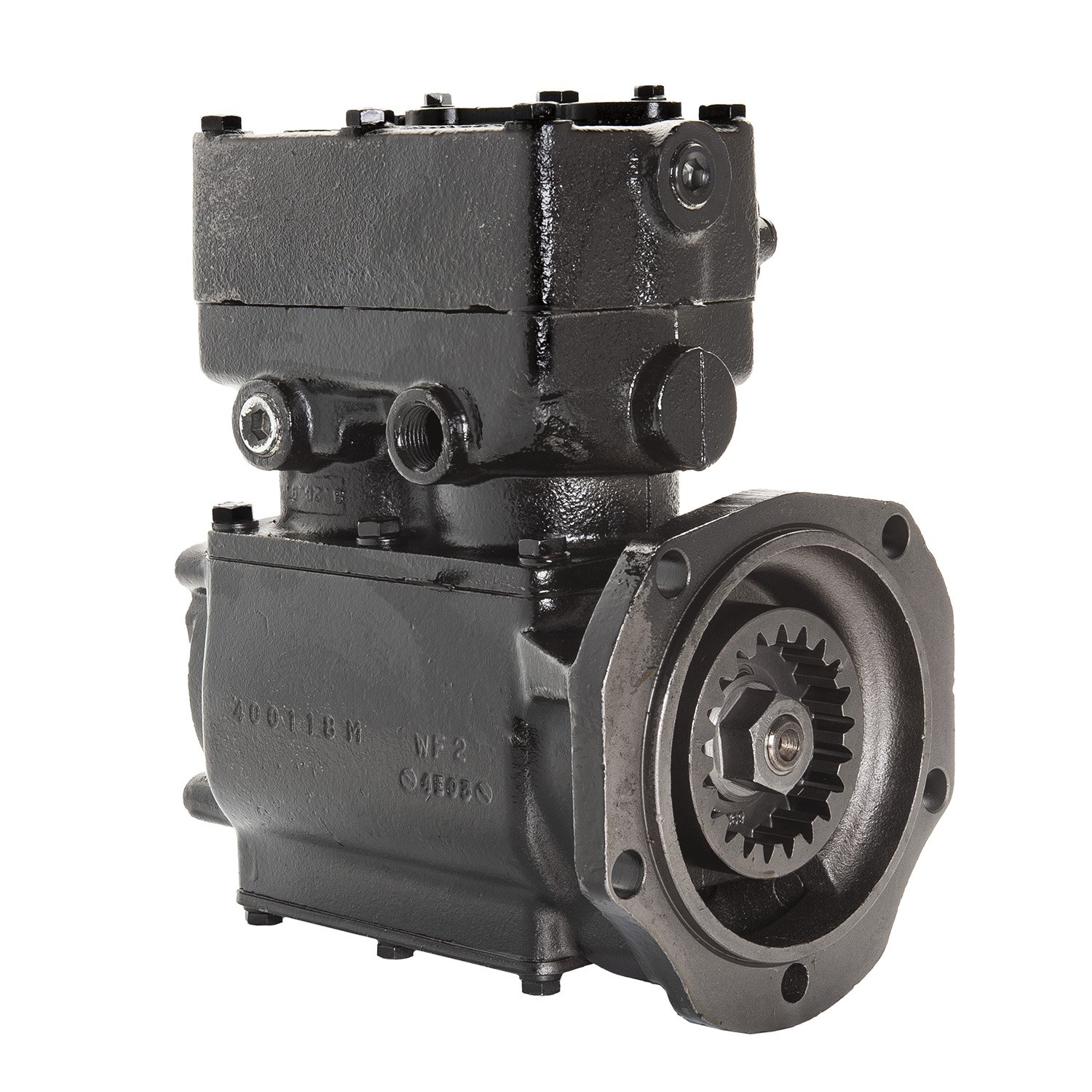 Remanufactured Detroit Diesel 60-Series, Thru-Drive
Head Rotatable
Flange Mount, Gear Drive
Top/Threaded Discharge Type
End Cap Oil Feed
Oil Drain Internal at Flange
Water Cooled
Overall Height: 12.00 in.
Overall Width: 6.84 in.
Overall Length: 10.45 in.
External Shaft Length: .19 in.
Approximate Weight: 53 lbs.
Notes
Orientation viewed from front.
Changeover/Installation Instructions: L31106.
Service units are furnished without governors and manifolds and may require head rotation and end cap rotation before installation or changeover.
Thru-drive units must not exceed 65 ft. lbs. of transmitted torque.
Typical - Torque Nut to 220-255 ft. lbs.
| | |
| --- | --- |
| Head Rotation | Right |
| Block Rotation | Left |
| Application | DDC 0° Tilt , 60-Series , Thru-Drive |
| Notes | High Capacity Replacement EL16053X |
| OEM Part Number | NT7005AK Exact Replacement |
| Core Group | 1353 |
| Overall Height | 12.00 in. (EL1300), 12.19 in. (EL1600) |
| | |
| --- | --- |
| Overall Width | 6.84 in. |
| Overall Length | 10.45 in. |
| External Shaft Length | .19 in. |
| Bore Diameter | 2.75 in. |
| Stroke | 1.50 in. (EL1300) and 1.87 in. (EL1600) |
| Rated Displacement | 13.0 (EL1300) and 16.1 (EL1600) CFM @ 1250 RPM |
| Approximate Weight | 53 lbs. |