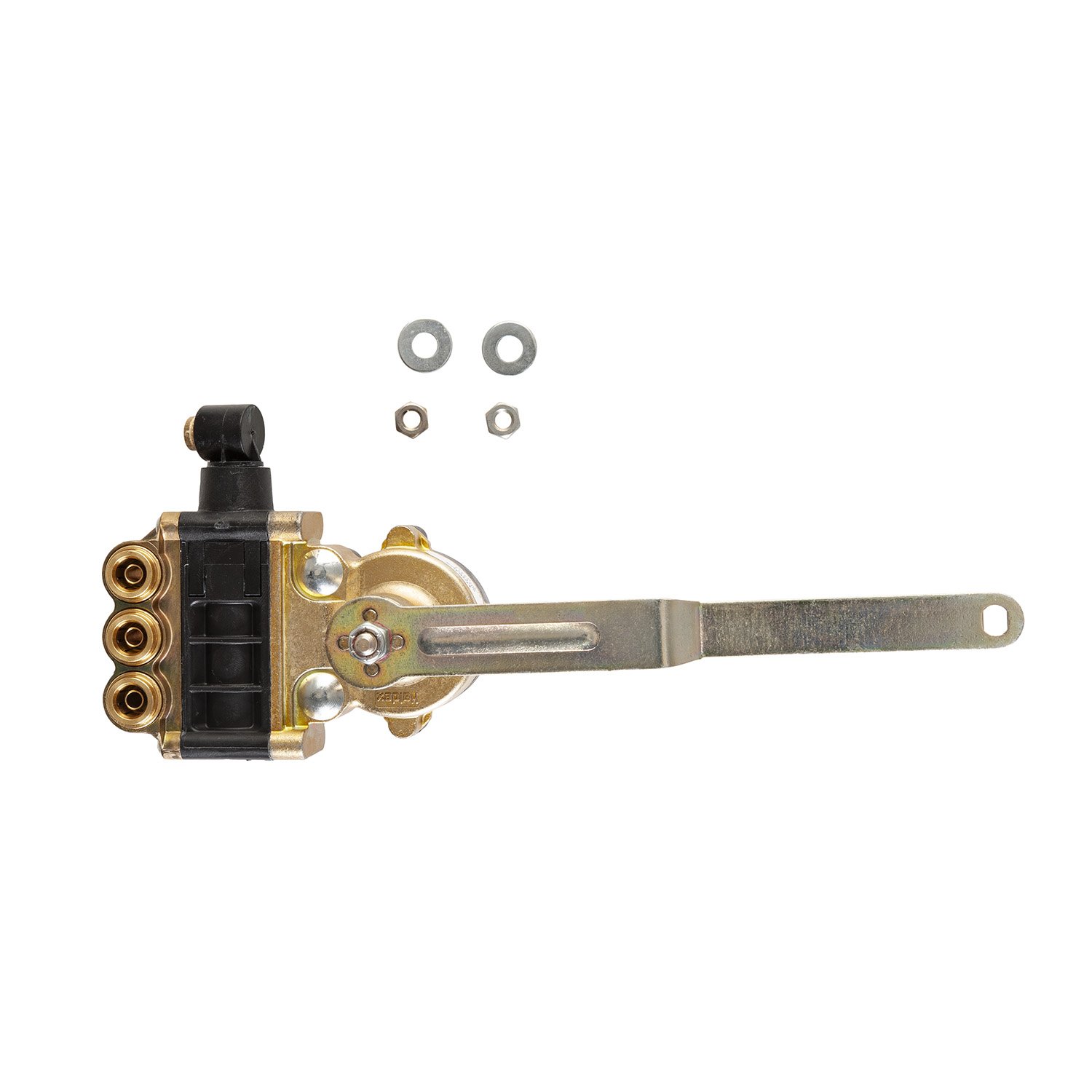 PR Plus Height Control Valve
Part no. 90555353
item status Active
Product line Haldex
PR Plus HCV with Normally Open Dump Valve, Volvo Replacement 90555355
Tight dead zone.
Non-time delay valve.
Push to Connect (PTC) Fittings.
Provides precise adjustment to ride height variation.
Notes
The PR Plus valve's use of ceramic seal technology allows the valve to be very reliable and highly durable even in the most extreme conditions.
Can be used instead of 90555263 by plugging 2 delivery ports.
Technical specs
| | |
| --- | --- |
| Arm | 7" Fixed |
| Delivery Ports | (3) 3/8" PTC |
| Supply Port | (2) 3/8" PTC |
| Pilot Port | 1/4" PTC - Swivel Dump Port (Normally Open) |
| Manifold Style | Side Manifold |
| Notes | Height Control Valve |