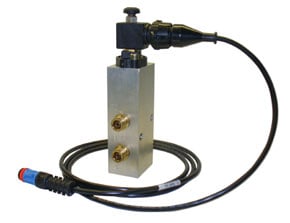 ILAS® E
ILAS® E Lift Axle Valves
Works in conjunction with TRS system for Trailers; Programmable settings for operation of the valve.
Integrated Lift Axle System; Responds to air pressure changes in the suspension system to lift or drop 1 or 2 axles on the trailer as load changes. With loss of electrical power, the axle(s) will drop automatically.
One Component reduces installation time.
Solid construction allows for easy, external mounting.
PTC Fittings for easy tube connections.