Bendix® MV-3 (Manifold)
products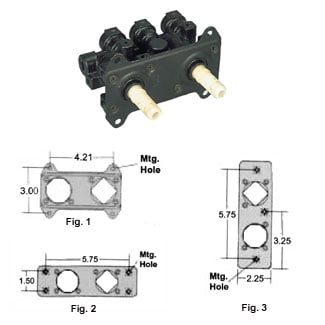 Bendix® MV-3 (Manifold)
Remanufactured Bendix® MV-3 Manifold Hand Control Valve
Non-metallic assembly.
Control Panel Mounting in truck or tractor.
Two push-pull valves and a dual circuit supply valve.
Notes
Knobs included with 800516RX. Knobs not included with 800517RX, 800521RX, and 800573RX. Available separately. Red Knob 298817. Yellow Knob 298818.
Maintenance Kit use part number 107216K.
MV-3 Shuttle Kit use part number 107217K.