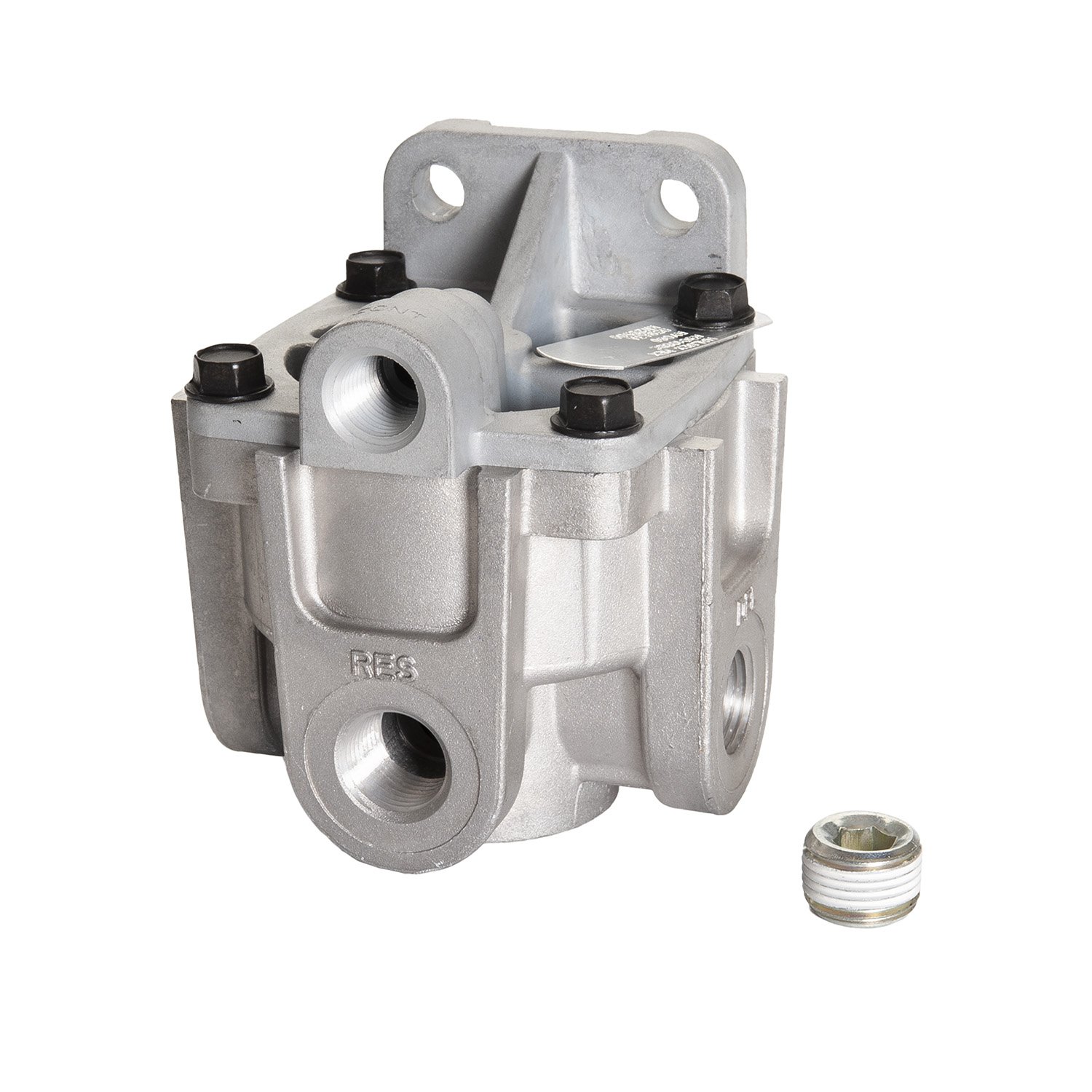 Relay Valve
Part no. KN28500
item status Active
Product line Haldex
RG2 Relay Valve
A fast relay used to apply and release service brakes on tractor or trailer.
Compact size.
Control Port 1/4".
Two port delivery.
Cracking pressure: 5.6 +/- 1.0 PSI.
Two mounting holes, .34 diameter on 1.50" centers.
Cover may be rotated without affecting warranty or performance.
Approximate Weight: 1.5 lbs.
Picture illustrates 90° control port position. 0° would locate port in line with delivery port "D".
Notes
Repair Kit use part number RN10HM.
Technical specs
| | |
| --- | --- |
| Supply A | 3/8" |
| Supply B | 3/8" |
| Delivery C | 3/8" |
| Delivery D | 3/8" |
| Control Position | 90° |
| Plugs Included | 1 @ 3/8" |
| OEM Part Number | N30108BC |
| Core Group | 225 |
| Width | 3-1/2" |
| Length | 3-1/2" |
| Height | 3-5/8" |
| Contol Port | 1/4" |
| Cracking Pressure | 5.6 ± 1.0 PSI |
| Mounting Holes (2) | .34" diameter on 1.50" centers |
| Approximate Weight | 1.5 lbs. |