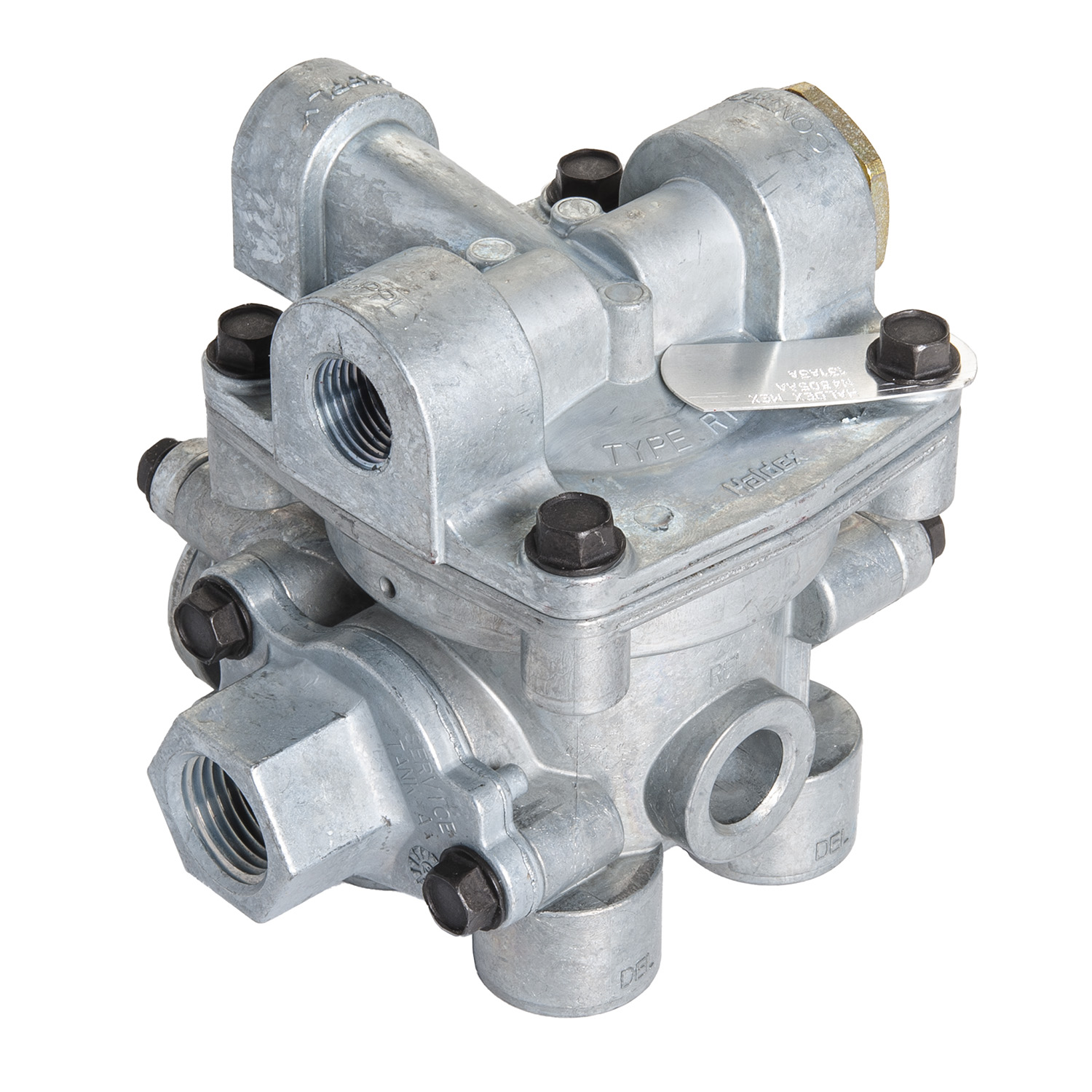 Trailer Valve
Part no. KN26010X
item status Active
Product line Reman
Remanufactured RT4 Multi-Function
Meets all FMVSS-121 trailer requirements for spring brake control and other regulations from October 1992 to current date.
Interchangeable with competitive units.
Used on trailers to control both parking and emergency brake functions.
Controls reservoir charging.
Applies emergency (parking) brakes upon loss of trailer supply (emergency) line pressure.
Approximate Weight 4.5 lbs.
Notes
The trailer control port is over reservoir port B.
Replaces A99370X.
Repair Kit use part number RN10JM.
Technical specs
| | |
| --- | --- |
| Trailer Supply (A) | 3/8" |
| Trailer Supply (B) | Plugged |
| Trailer Control | 3/8" |
| Reservoir (A) | 1/2" |
| Reservoir (B) | 3/8" |
| Delivery (4) | 3/8" |
| PPV Closing Pressure | 70 PSI |
| Notes | Cover rotated 180 degrees |
| OEM Part Number | N4305AA |
| Approximate Weight | 4.5 lbs. |
| Core Group | 225 |