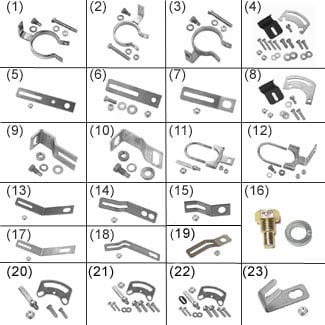 Bracket Kits
Bracket Kits
Bracket kits may be identified by the illustrations on the individual product pages.
Service replacement 300 or 400 series kits may contain a revised ABA body design and bracket. If the current design bracket kit does not directly replace the existing bracket, it is recommended that you replace the ABA assembly with the appropriate current design 300 or 400 series kit.
Each kit services one ABA only.