CR Height Control Valve
produits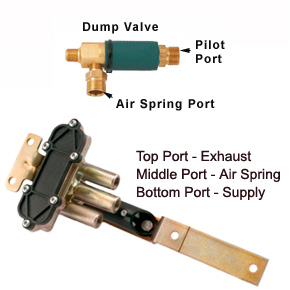 CR Height Control Valve
Controlled Response Height Control Valve
Automatically adds air to, or exhausts air from the air suspension to maintain constant static design height.
Does not respond to short duration dynamic changes in axle position, thus reducing air consumption life and saves fuel.
Notes
Dump control can be operated from the cab or plumbed to function when the emergency brake is set.
Height Control Valve arm should be rotated clock wise and counter clock wise 5 times.