Automatic Drain Valves
produits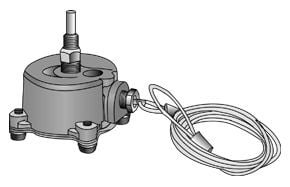 Automatic Drain Valves
Automatic Drain Valves
Available Heated (12 volt 5 AMP) and Non-Heated.
Mounts to side or bottom of wet tank.
Functions when pressure varies in air tank.
Only one moving part.
Cable looped on both ends.
Notes
Exhaust port must be facing down.
Direct replacement for Bendix DV2.
Repair Kit use part number RN10HH.
Replacement Parts: 10027 5' Cable Kit, KN24100 Filter Assembly.