Cost-cutting by choosing cheap, inferior copies is a shortcut to problems. The impact of poor-quality imitations is not only felt on the road – it adversely affects your profitability. Frequent failure of components, higher turnover of spare parts and shorter service intervals lead to increased running costs and maintenance bills.
Buying Haldex original brake parts is an investment in quality that assures safety and cost-effective performance. The Haldex range – from the new generation of S-ABA self-setting automatic brake adjusters to the well-established AA1 automatic brake adjuster – sets the highest standards for performance, reliability and safety.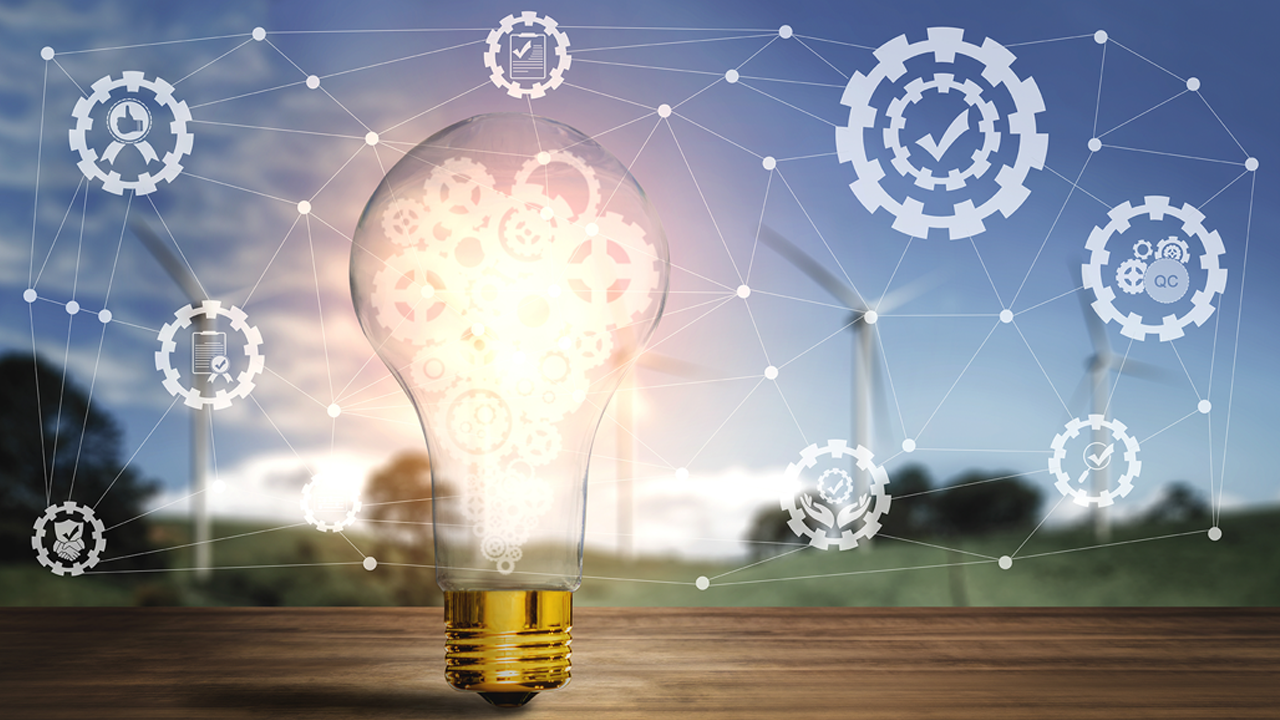 Key benefits
Automatic adjustment of the brake to compensate for lining wear
Adjusting the brake lining to a constant clearance towards the drum to ensure optimized braking performance
Variants for different vehicle and axle types to meet brake performance, regulations and installation requirements
Working principle applicable on all markets having drum brakes.
What sets us apart
Global market leader with more than 100 Million Brake adjusters sold since its introduction in the late 60s
Local production in all major markets simplifies logistics
Improved durability and reliability, which provides a longer service life
Adjusts during brake release when forces on the adjuster are at their lowest which prolongs life
Reduces Maintenance Costs and Extends Service Intervals
Clearance-sensing design prevents excessive brake wear and failed roadside inspection, which reduces operating and downtime costs.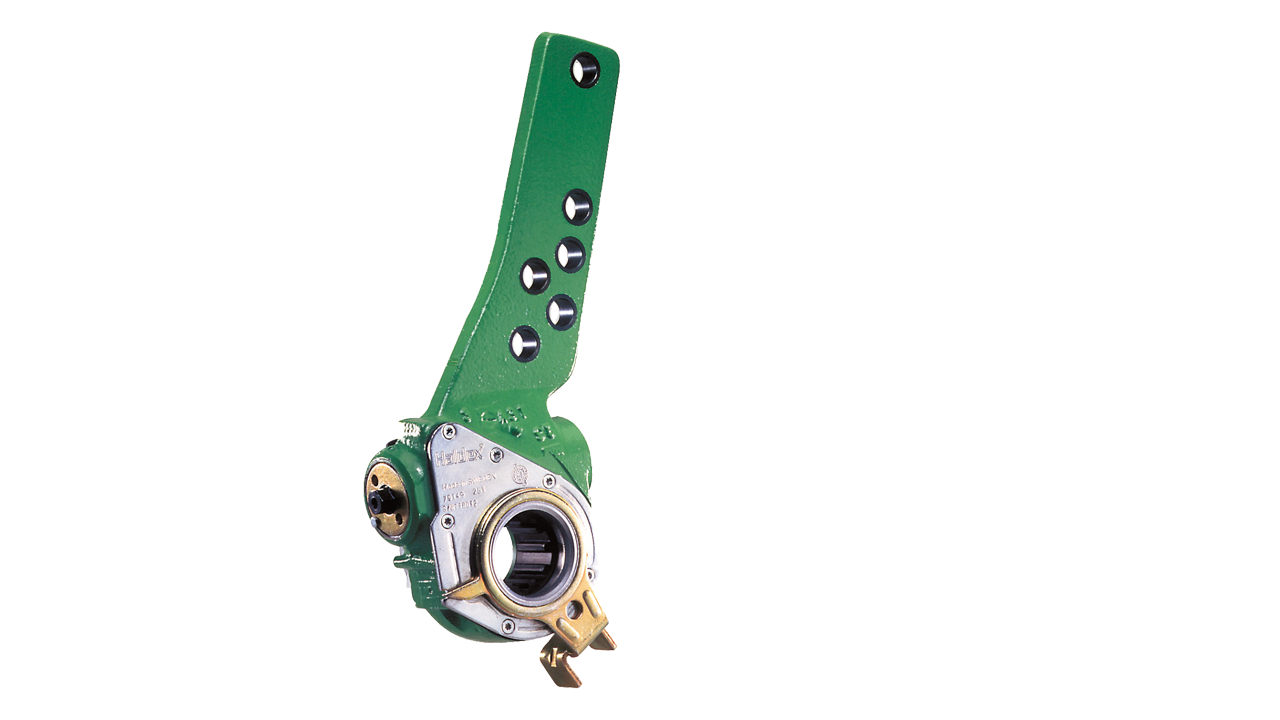 AA1
The market leading, well established, AA1 automatic brake adjuster.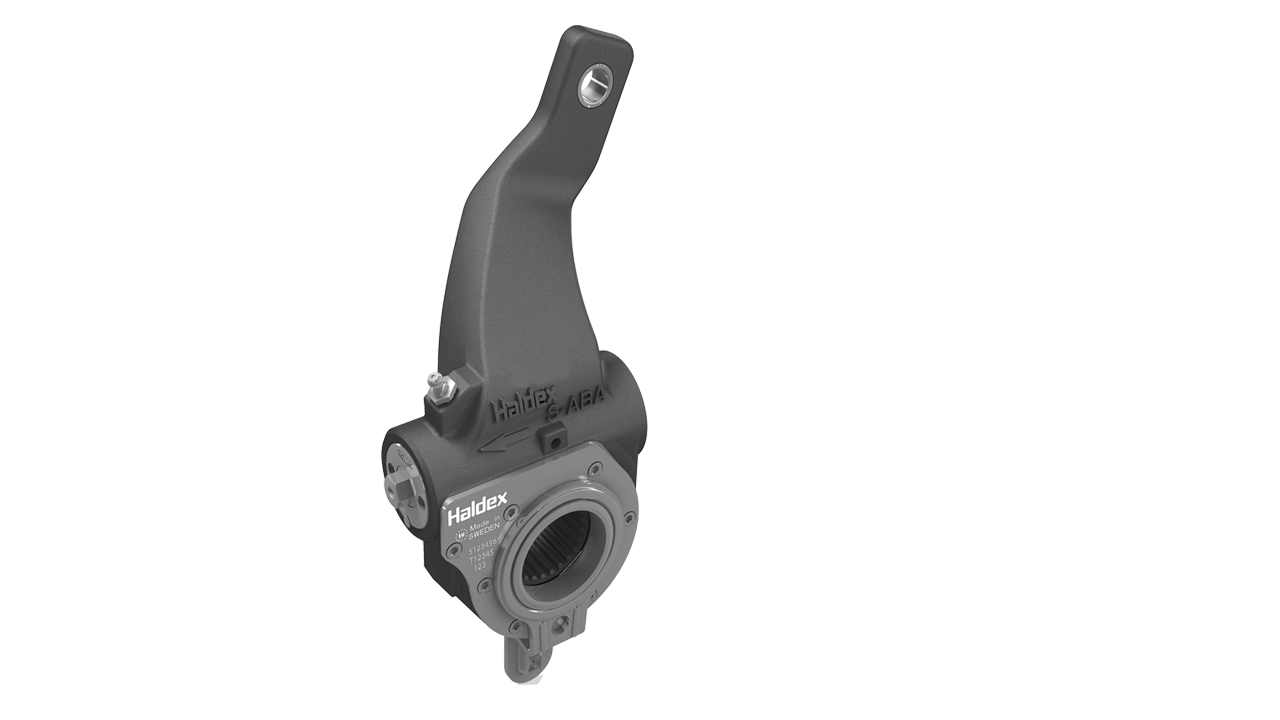 S-ABA
The S-ABA establishes its own reference point; no need to preset the control arm.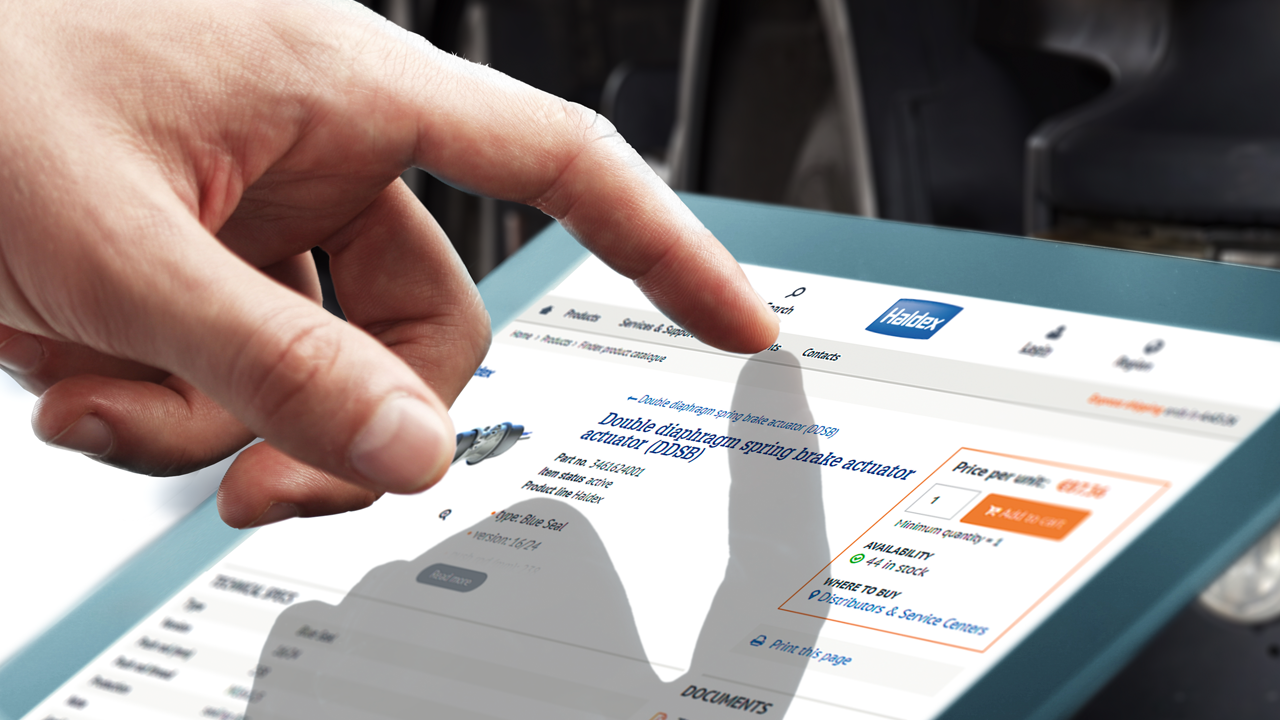 Product catalogue
Quick and easy access to the full range of Haldex products. Each part number shows the product's technical specification, price and picture.
Technical Documentation
The documentation catalogue with its large database is also the foundation for the user-friendly ordering options on the Haldex webshop. Let's have a look!