Haldex is a leading global supplier of sustainable brake systems and air suspension solutions dedicated to the commercial vehicle industry. Haldex's customers are mainly large manufacturers of trucks, buses and trailers in the Americas, Europe and Asia. On the aftermarket Haldex offers spare parts and services to fleets, distributors, dealers and independent service centers.
Haldex was founded in Landskrona in 1887 and has since been notable for innovative research and development work that has created groundbreaking technological vehicle solutions. Development today is focused on safety and the future of electrified and connected commercial vehicles. Haldex's operations are global, with approximately 2,000 employees spread across 19 countries.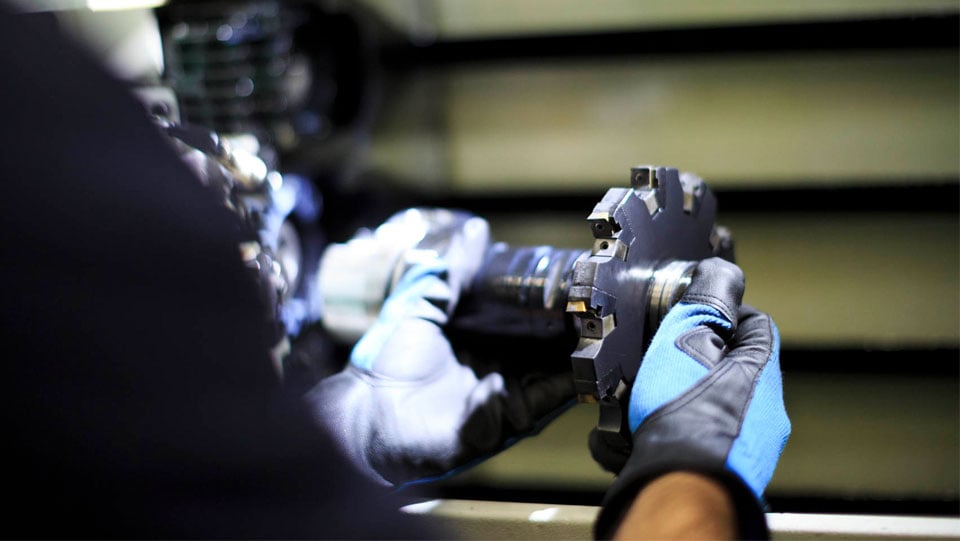 Global market leader
The product portfolio focuses on brake systems and air suspension solution for heavy vehicles. Haldex's products can be grouped into two product areas: Foundation Brake and Air Controls. Foundation Brakes includes brake products for wheel ends such as disc brakes, brake adjusters for drum brakes and actuators. Air Controls comprises products that improve the safety and driving dynamics of the brake system, such as compressed air dryers, valves, ABS and EBS. The products are available in a range of versions for different geographic markets.
Over 130 years of innovation have provided Haldex with competitive expertise in brake and air suspension systems for commercial vehicles. Haldex is a long-term partner to manufacturers of heavy trucks, trailers and buses, as well as to axle manufacturers. Due to a long history of innovative and competitive products, Haldex has created a position as a trusted, high-quality supplier, catering to a range of market needs all over the world. We are the number one player in Automatic brake adjusters in Europe and America, Air suspension for trailers in Europe and for buses in Asia.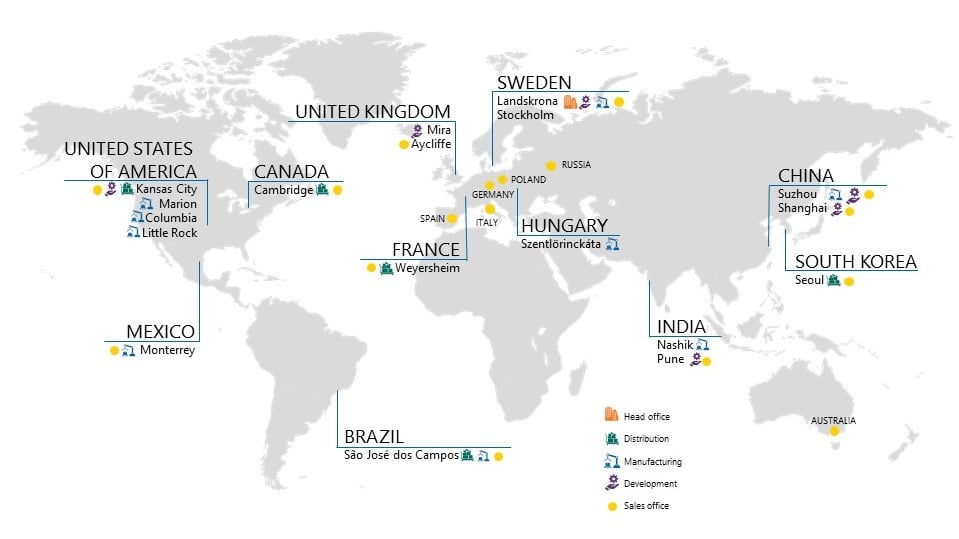 Haldex in the world
Haldex operates sales, R&D and manufacturing all over the world and we have offices in 19 countries. Production is located close to the customer, with production in Brazil, China, Hungary, India, Mexico, United States and Sweden. By producing within the region where the customer uses the product, Haldex can provide better service, be more flexible and optimize lead times, while at the same time minimizing the costs of transport and thus CO2-emissions.
Region Americas is Haldex's largest market and accounts for about 52% of the company's sales. Region EMEA is Haldex's second largest market and accounts for 42% of the company's sales followed by region APAC which accounts for 6%.