A World of Safer Vehicles
We provide innovative brake solutions to the global commercial vehicle industry, with focus on enhanced safety, environment and vehicle dynamics.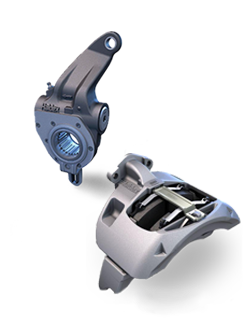 Financial calendar
The Haldex Group report on the third quarter 2021 will be published on October 21 at 7.20 CEST.
Investors, analysts and media are invited to an online presentation of the report on the same day at 11.00 CEST with CEO Jean-Luc Desire and CFO Lottie Saks.
Dial-in:
SE: +46856642706
UK: +443333009268
US: +1 6319131422, PIN 33579074#
The presentation and a recording of the webcast will be available on the financial presentations page afterwards.
Haldex will publish its financial result for the fourth quarter and full year on February 10 at 7.20 CET.
The silent period starts on January 11, 2022.
Annual report
Interim report