It is one thing to state you have great values, but another thing to work according to them every day. Therefore, at Haldex we launched the 5C Leadership Program during 2017. More than 350 managers globally set aside one training day per C: Connect, Communicate, Collaborate, Coach, and Create. Each day was led by a colleague from Human Resources, and the days included presentations, exercises, and group discussions around central work topics.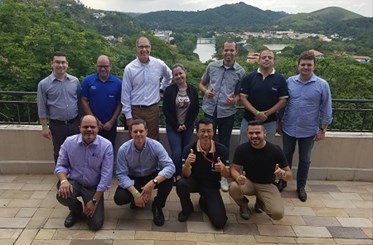 5C training in Brazil
Not only did this give all managers a chance to work according to our values. It also presented a great way to meet over organizational borders, and to continue the fruitful discussions outside the course. For example, our managers now know about models to increase collaboration and creativity, as well as models to decrease tension and turn critique into something constructive. The managers can also help their coworkers grow even more, which is a prerequisite for a healthy company.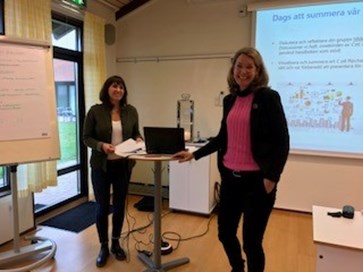 5C training in Sweden
The 5C Leadership Program turned out to be so popular that we will continue the program. This is also a great way to welcome new managers at Haldex, since you quickly get to know the company and its culture.
So now you know what to expect when joining our team!